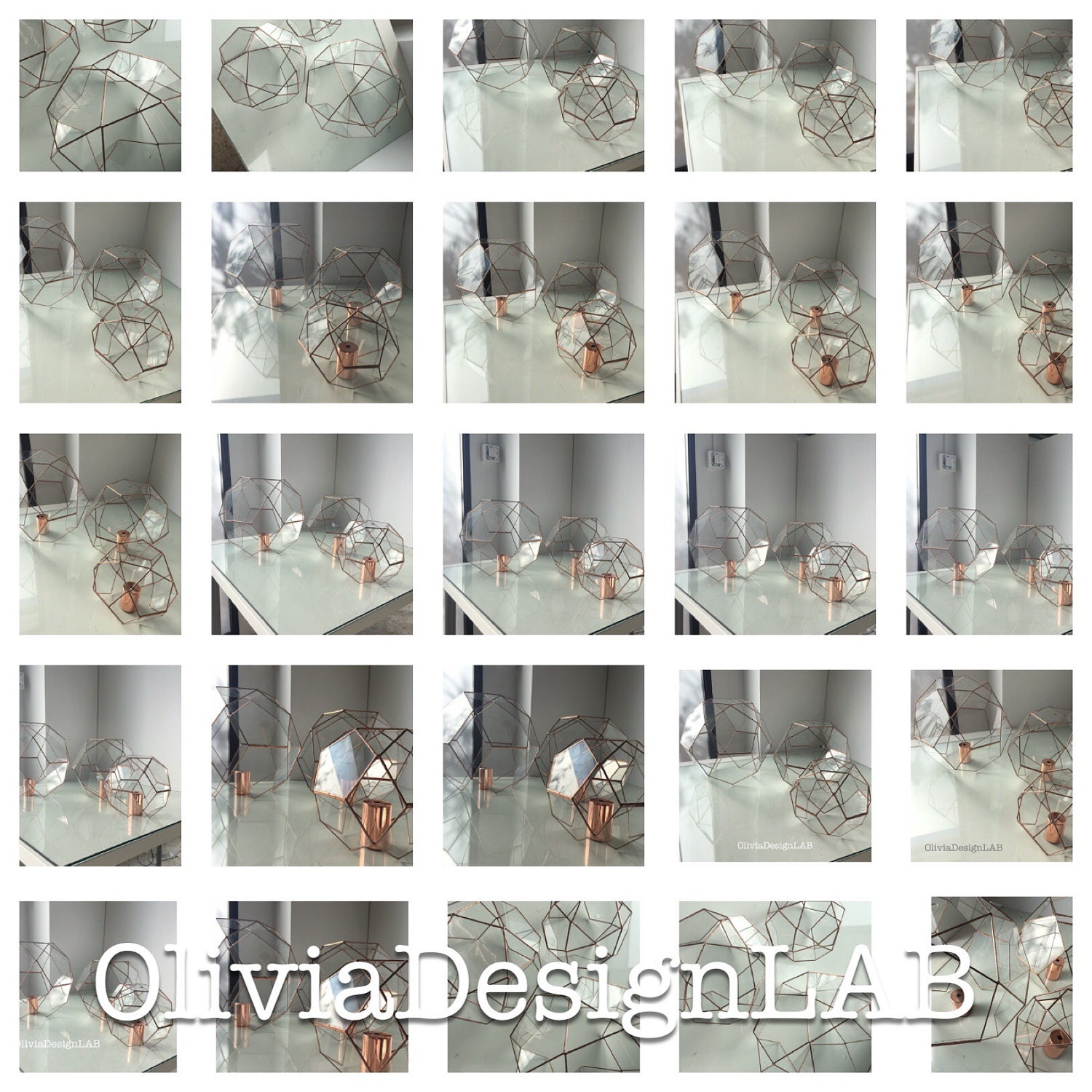 I do tens of pictures of each item. Differents angles, differents possitions, different atrezzo... I prefer white background because of the transparent nature of the glass. Always natural light. 
This is a custom order triple lamp copper finish. This is a custom design, Laura had the idea in mind and the result is really spectacular.
                                      oliviadesignlab@gmail.com
Hago decenas de fotos de cada objeto. Diferentes ángulos, diferentes posiciones, atrezzo diferente... Prefiero el fondo blanco dada la naturaleza transparente del vidrio. Siempre con luz natural.
Esta lámpara triple es un pedido de una clienta, Laura ideó el diseño y el resultado es espectacular.