Dry flowers, feathers, laces, letters, stamps, pictures... use glass frames to preserve your best memories. 
We can make glass sealed frames or frames with closure so you can open it to change the content. Put it on a table or hang it from the wall or from the window, play with the background and with the transparency.
Sealed frames are available in round shape, oval, triangular, square... Hinged frames are limited by the need to be opened, you can not place the hinge in the round side.
Frames are custom made, you can decide the size, shape and finish. See this one custom design with pedestal.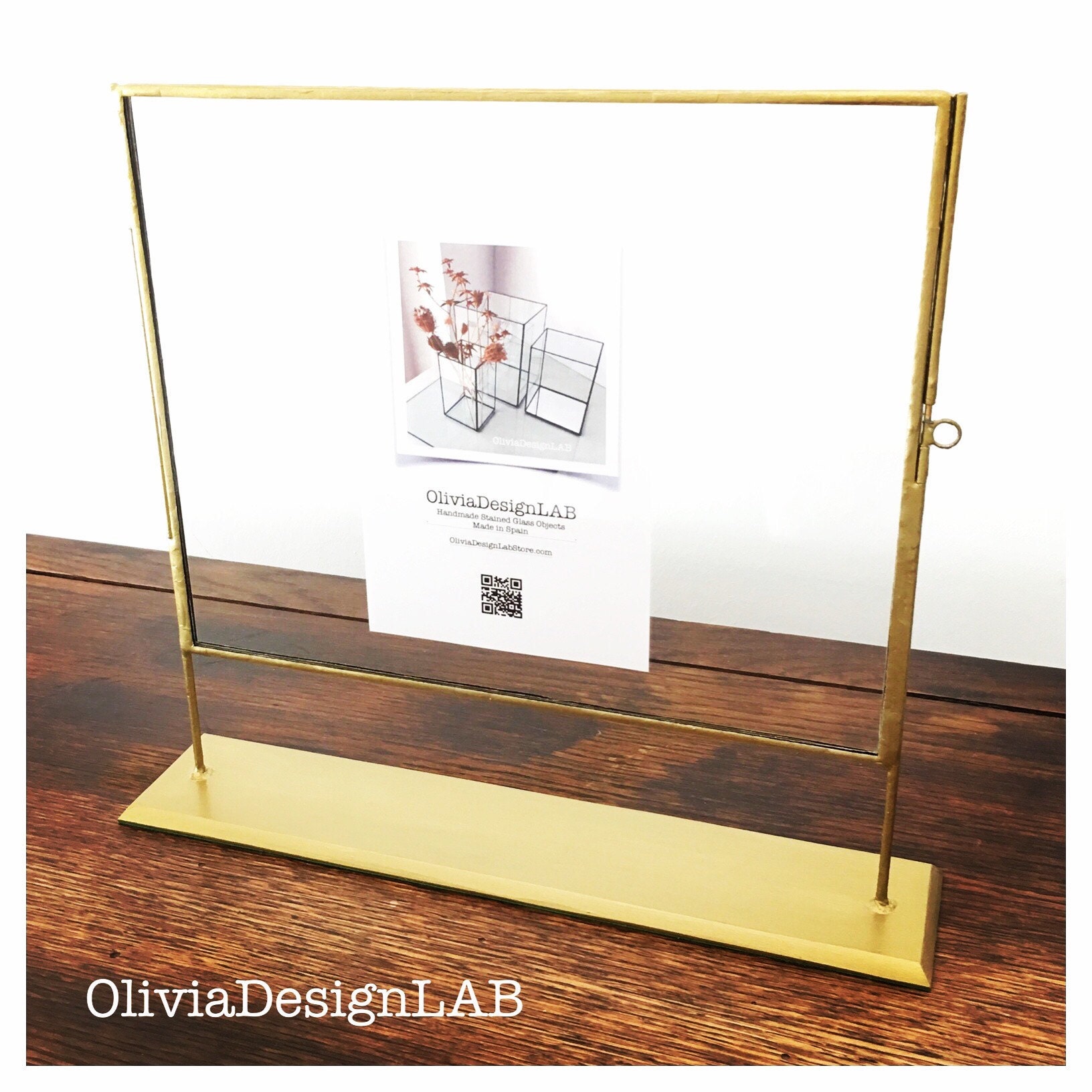 Flores secas, plumas, encajes, letras, sellos, fotos... los marcos de vidrio son perfectos para mostrar y conservar tus mejores recuerdos.
Podemos hacer marcos de vidrio sellados o marcos con cierre, para que puedas abrirlos y cambiar el contenido. Colócalo sobre  una mesa o cuélgalo de la pared o de la ventana, puedes jugar a combinar su contenido con el fondo y con la luz.
Los marcos sellados están disponibles en forma redonda, ovalada, triangular, cuadrada ... Los marcos con bisagras están limitados por la necesidad de abrirse, no se puede colocar la bisagra en el lado redondo.
Los marcos están hechos a medida, puedes decidir el tamaño, la forma y el acabado. En la imagen se puede ver un diseño con pedestal, realizado a partir de las especificaciones del cliente.